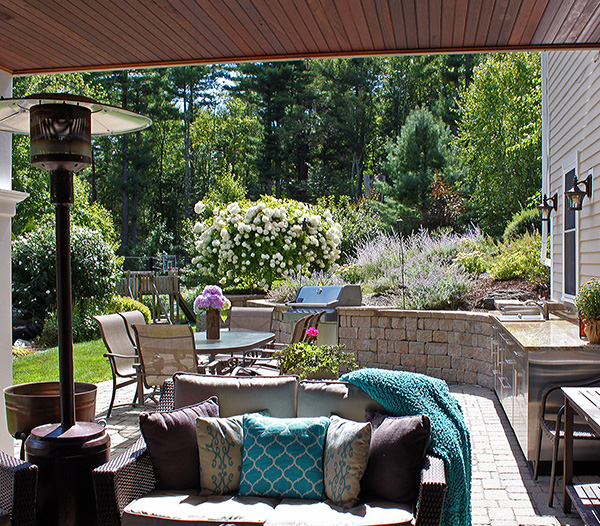 Stillman Landscape Design & Installation
Turning Ordinary Into Extraordinary
We are a professional landscape design and installation firm serving the greater Eastern and Central Massachusetts areas, providing personalized landscape designs which offer the latest in environmentally sustainable technology including permeable pavers, closed system water features, and balanced garden ecosystems adding beauty, life, and balance to your unique landscape!
Owned and operated by James Stillman since 2007, Stillman Landscape is a renowned and award winning company specializing in personalized designs by using custom, 3D drawings and visual presentations to provide an accurate and detailed depiction of your property. A graduate of University of Massachusetts' respected Stockbridge School of Agriculture with a degree in Landscape Contracting and over 15 years of experience, James Stillman provides customers with an individualized experience beginning from the first meeting throughout the scope of the project.
Winner of Unilock's prestigious Awards of Excellence and Best in Show at the Worcester Flower Show, as well as Best Water Feature, a People's Choice Award, Stillman Landscape continues to provide exceptional work by using the latest industry trends, technologies and materials.
As an Authorized Unilock Contractor they provide a Transferable Lifetime Guarantee on the structural integrity of their paving stones, slabs, retaining wall units and natural stone for residential use. And our workmanship is covered by their Peace-Of-Mind Warranty.
Testimonials
Notes from Our Customers